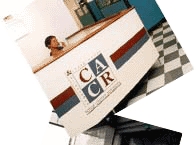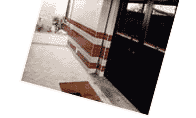 WE ARE DEDICATED TO GIVE YOU, OUR CUSTOMER, THE HIGHEST QUALITY PRODUCTS FOR THE MOST REASONABLE PRICE.

WE ARE A PROFESSIONAL ENGINEERING GROUP WITH MANY YEARS OF EXPERIENCE. THANKS, ONCE MORE, FOR VISITING OUR WEB SITE.

THE GLOBALIZATION OF THE ECONOMY AND THE OPENING OF THE NATIONAL MARKET, BRING TO BRAZIL COUNTLESS CONSEQUENCES IN THE TECHNOLOGICAL AREA.
NEW RELATIONSHIPS WITH THE CUSTOMERS, DEMANDING PERMANENT SYNTONY WITH THE PRESENT TIME AND MORE AND MORE FAST SOLUTIONS.
TO RECEIVE MORE EFFICIENT, FAST AND INNOVATIVE ANSWERS IN THE AREA OF AIR CONDITIONING, CLIMATIZATION, FILTERING AND VENTILATION SYSTEMS, IS FUNDAMENTAL TO COUNT WITH THE BEST ENGINEERING SERVICE. THE NAME IS;

CACR Engenharia e Instalações Ltda.
Total clima solutions

A company that has his main activity in the Engineering and Installation of Central Air Conditioning Systems, focused in the Customer.
With international technological support is supplying along the years, engineering studies, equipments, materials and systems that totally solve the subjects of the climate engineering.
Offering innovative solutions for textile plant, pharmaceutics laboratory, automotive industry, telecommunications, pulp & paper meals and for comfort.With systems in operation from north to south of Brazil and in countries of South America, we have been practicing a perfect symbiosis in which complex technologies and the force of the air is allied, creating a system that allows to assure for our customers simplicity and first class systems with considerable reduction in the initial and operational investment costs (LCC - Life Cycle Cost).